Leading Concrete Suppliers
Spotmix Dundee are specialist's suppliers of ready mix concrete. The company supply concrete in Dundee (Fife) and surrounding areas. From a depot in Dundee Spotmix ready mix supply freshly ready mixed concrete to Dundee, Perth and Angus areas.
Working Monday to Saturday 7am to 5pm and Sunday on request, Spotmix will always have a Volumetric concrete mixer near you.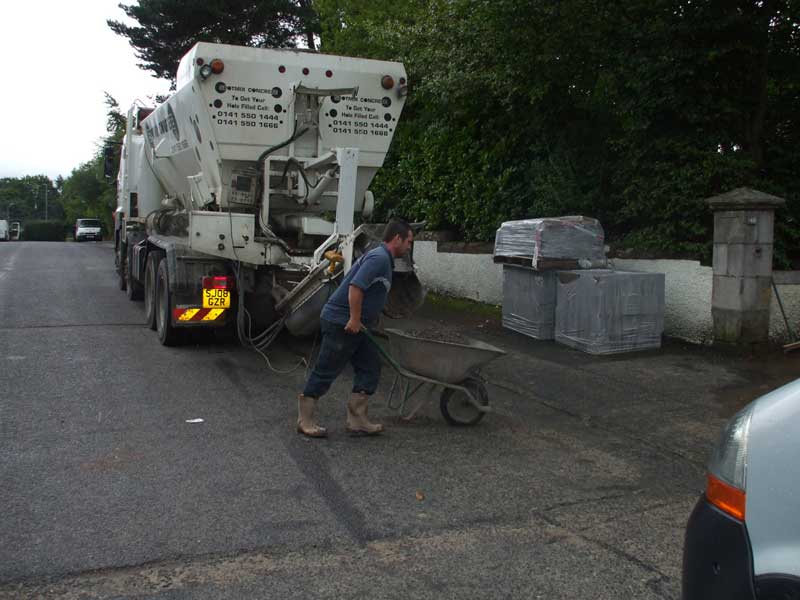 Wheel Barrowing Service
Spotmix Dundee offer a wheel barrowing service with concrete deliveries, the driver and a labourer will wheel barrow the concrete from the rear of the truck to a maximum distance of 30 meters within reasonable flat level ground. Spotmix supply their own large wheel barrows and ensure there is minimal mess left behind once the delivery is complete.
Volumetric Concrete Mixer
Spotmix Concrete Dundee use Volumetric Concrete Mixers. Unlike the most common concrete mixer everyone associates concrete to with the traditional "drum" mixer where the exact amount of materials are weight in a plant for your exact measurement of concrete and then discharged onsite. The unique Advantage of Spotmixs concrete mixers is that nothing is mixed until the concrete arrives onsite. It carries all the fresh materials to make concrete and with the calibrated counter you'll know at any point of the delivery how much concrete you have used. If you under order Spotmix always ensure slightly more material is available to allow for discrepancies.
Ideal for the small Builders and Home Improvement projects.